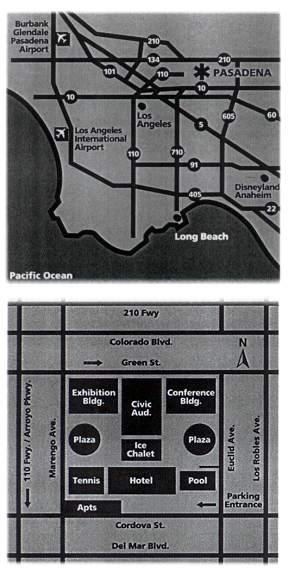 Located at the heart of town, The Pasadena Center is close to buisness and corporate centers and Pasadena's charming shopping districts.
Just five minutes from the 210, 134 and 110 freeways, Pasadena is only ten miles from downtown Los Angles and 20 minutes from the Burbank / Glendale / Pasadena airport.
Pasadena Center
300 East Green Street
Pasadena
California
91101
(818) 793-2122
Fax: (818) 793-8014


The Gremlins in the Garage webzine is a production of Firefly Design. If you have any questions or comments please get in touch.
Copyright © 1994-1997 Firefly Design.