Sideshow Inc
Clive Barker's "Demon Putting Out His Eyes"
by Tom Gilliland

This highly detailed, graphic vinyl model kit was sculpted by Mat Falls from a pen and ink illustration by Clive. It comes complete with an engraved statue base and in-depth painting instructions by noted figure painter, Tom Gilliland.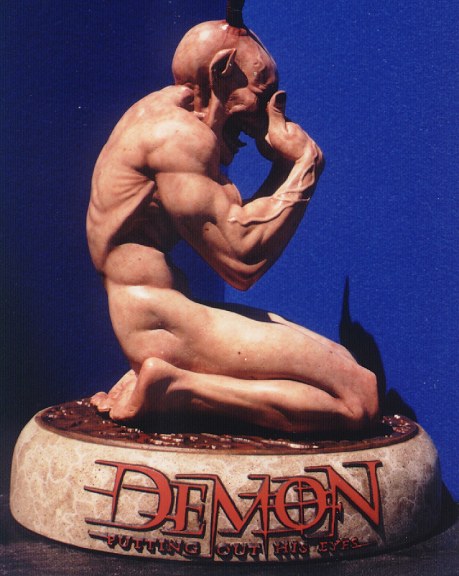 The Gremlins in the Garage webzine is a production of Firefly Design. If you have any questions or comments please get in touch.
Copyright © 1994-2004 Firefly Design.