Sideshow Inc
Tim Bradstreet's "Gallows"
by Tom Gilliland

Gallows is the ultimate warrior, the vampire hunting savior of the world as envisioned by Comic, game and book illustrator, Tim Bradstreet. The vinyl kit, sculpted by Mat Falls, is easy-to-assemble, comes with an engraved statue base and complete painting instructions created by noted figure painter, Tom Gilliland.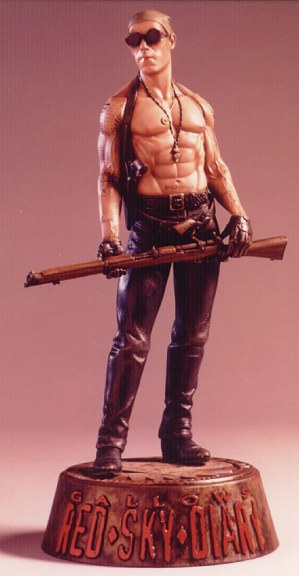 The Gremlins in the Garage webzine is a production of Firefly Design. If you have any questions or comments please get in touch.
Copyright © 1994-2004 Firefly Design.