Cold Steel - that's the winning name for a new original design sculpted by Jody Burgess! Scott Novak suggested the winning name and wins a free kit! This sculpture should be completed in March and available in kit form in April. It is 12 inches tall (1/6 scale).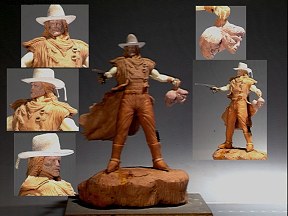 The Gremlins in the Garage webzine is a production of Firefly Design. If you have any questions or comments please get in touch.
Copyright © 1994-1997 Firefly Design.